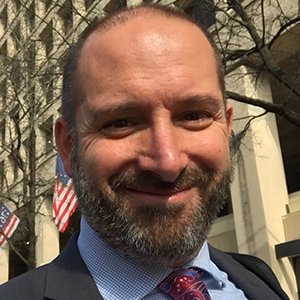 Director
MassCyberCenter
petrozzelli@masstech.org
John began his career as an intelligence officer in the U.S. Air Force in 1998 and served in the Republic of Korea in 1999. In September 2001, while supporting C-17 missions, he deployed to Sicily to support forward operating bases during the initial phases of the US war in Afghanistan. He then deployed to Germany to provide intelligence for C-17 missions delivering humanitarian airdrops to starving Afghans. John entered on duty with the FBI as an Intelligence Analyst in 2004, where he assisted in the creation of the Connecticut Intelligence Center Fusion Center and with the FBI InfraGard public outreach program. While in New Haven, he also led the analytic review of computer hard drives related to the Babar Ahmad/Tooting Group international terrorism investigation. In 2007, John transferred to the FBI Boston Field Office. As an Intelligence Analyst, he supported Civil Rights and Public corruption investigations until becoming a Supervisory Intelligence Analyst supporting analysis over all criminal programs in 2010.
In 2013, John was a day shift intelligence supervisor during the Boston Marathon Bombing manhunt and led the computer forensic review of all subjects' digital media. During the Marathon Bombing investigation and subsequent trial, John led the post processing analytical review of the Tsarnaev family's digital media. He wrote the initial digital analysis used in support of the Tsarnaev trial. He led the review of more than 33,000 emails, 120,000 photos, and 12,000 videos for the purposes of criminal discovery and trial preparation. He wrote over 50 reports, which, were used in testimony to support Dzhokhar Tsarnaev's eventual conviction. In 2016 he earned a Master of Science in Information Security from Boston University and became FBI Boston's Chief Security Officer.
Before joining the MassCyberCenter, John was the Director of Cybersecurity for Magna5's Boston Metro Area. He managed day-to-day operations of the company's Security Operations Center. He managed endpoint and network protection, cybersecurity awareness training, and Security Information Event Management software. He developed cybersecurity plans and vulnerability assessments and ensured clients' cybersecurity governance models followed best practices with frameworks like NIST/SOC2/PCI/CMMC. He delivered presentations to local companies and professional organizations.
John has been a featured speaker at the Massachusetts National Cyber Crime Conference and at the Microsoft Digital Crimes Community Conference in Vienna, Austria in 2016. He was a featured speaker at ThreatLocker Zero Trust World and the International Crisis Management Conference in 2023. He has delivered remarks locally at many universities and professional organizations.
He completed the 2017 Boston Marathon Tough Ruck, which was a 26.2 mile hike carrying 15-50 pounds in tribute to fallen military comrades and in memory of those victims of the Marathon Bombing. He is a proud father of three children.