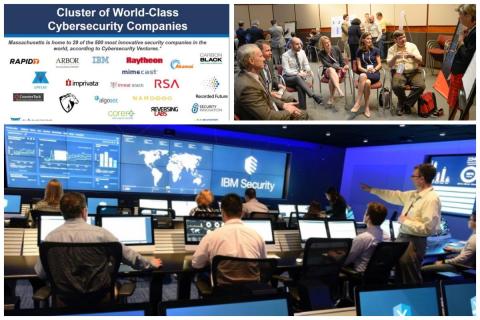 Through the work of the MassCyberCenter, the Commonwealth of Massachusetts is providing collaborative support to the world-class cybersecurity ecosystem that exists in the state.
The Massachusetts cybersecurity ecosystem offers an unparalleled concentration of top cyber firms, workforce, R&D centers, and universities; global leaders in healthcare, financial services, defense, manufacturing, life sciences; and informed and engaged public sector leaders that are driving cybersecurity policy and programs.
The MassCyberCenter is managing several programs that are helping cybersecurity companies grow in the Commonwealth. Click below to learn more:
Business Assistance Resources
Click here to explore incentives and programs to help cybersecurity companies start, grow, and thrive in the Commonwealth. 
Massachusetts Cybersecurity Organizations
Click below to download a list of the companies, research centers, and academic institutions that are driving cybersecurity innovation in the state:
The lists above were developed using an array of resources, including Crunchbase, Cybersecurity500 list, and primary research from MassTech's research team. We know that new companies and research groups are moving to Massachusetts each week, so these lists may not be complete. If you have questions about the data or want your organization added to the list, feel free to Contact Us to make a request.
To learn more about cybersecurity in Massachusetts, download our flyer: