The MassCyberCenter is supporting the launch of statewide programs to promote the development of a diverse cybersecurity workforce and improve local cyber resiliency in the Commonwealth through the establishment of Security Operations Centers (SOCs) and Cyber Ranges at colleges and universities. These programs have been launched to address four key imperatives for the state:
Undersecurity: Organizations across Massachusetts, especially municipalities, small businesses, and non-profits, are challenged to find affordable resources to defend themselves against growing cybersecurity threats and maintain cyber resiliency.
Underemployment: There is a growing supply shortage of trained workers available to meet the cybersecurity industry's workforce demands, highlighted by the 20,000-plus total cybersecurity job openings in Massachusetts according to CyberSeek. Communities of color and women are underrepresented in the cybersecurity workforce and are frequently overlooked for employment due to a lack of opportunity to obtain hands-on cybersecurity experience.
Employee Training: Businesses across the Commonwealth do not have a location to send their employees to receive cybersecurity training at an affordable rate.
Business/Economic Development: There is a need to convene regional hubs for business development where cybersecurity entrepreneurs can establish and grow startups or where specific industry segments such as defense contractors can receive specialized support.
The MassCyberCenter has provided grants to Bridgewater State University and Springfield Technical Community College to support the establishment of SOC and Cyber Range facilities. Read more about these facilities below:
Bridgewater State University Launches First-of-its-kind Cybersecurity Program in Massachusetts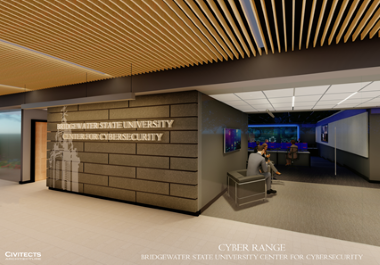 March 2, 2023
Bridgewater State University
Read Press Release
STCC Secures Funding for Cybersecurity Center at Springfield's Union Station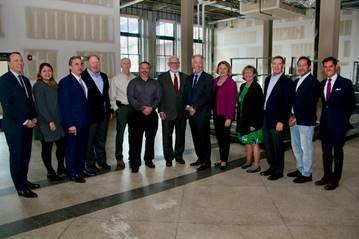 October 31, 2022
Springfield Technical Community College 
Read Press Release

CyberTrust Massachusetts is a non-profit working with academic institutions operating SOC and Cyber Range facilities, as well as industry, to grow and diversify the cybersecurity workforce, while providing cybersecurity services to local governments and other resource-constrained organizations in the Commonwealth. CyberTrust Massachusetts was awarded $1 Million by the MassCyberCenter in October 2022 to support its efforts.