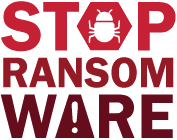 Although ransomware is scary, the Cybersecurity & Infrastructure Security Agency (CISA) has created a website with key resources to STOP Ransomware and the MassCyberCenter has the Municipal Toolkit that municipalities can take to improve cybersecurity resiliency and guard against ransomware attacks, including backing up critical systems, educating employees on basic cybersecurity awareness, and creating or refining a response plan.   
According to the 2021 Verizon Data Breach report, "10% of all breaches now involve Ransomware".
One only needs to look at the news headlines to see another report of ransomware affecting another municipality.  Sometimes financial systems are affected, and parking tickets cannot be paid or permits cannot be issued.  Sometimes schools are impacted.  In 2018 there was a sharp jump in ransomware attacks against state and local governments, and that surge continues into 2019. Overall, ransomware attacks on state and local government agencies are a growing problem.
Ransomware is a type of malicious software, or malware, designed to deny access to a computer system or data until a ransom is paid. Ransomware typically spreads through phishing emails or by unknowingly visiting an infected website


- Cybersecurity and Infrastructure Security Agency (CISA)
Ransomware Attacks
A cyberattack hobbles Atlanta, and security experts shudder

WED, MAR 28 2018 The impact of the cyber attack on Atlanta and cascading effects.

https://www.cnbc.com/2018/03/28/a-cyberattack-hobbles-atlanta-and-security-experts-shudder.html

Alarm in Texas as 23 towns hit by 'coordinated' ransomware attack

MON, AUG 19 2019 Coordinated Ransomware Attack on 23 Towns.

https://www.cnbc.com/2019/08/19/alarm-in-texas-as-23-towns-hit-by-coordinated-ransomware-attack.html

City ransomware attacks and huge payouts mean a once-private corporate problem has gone public

WED, JUN 26 2019 Baltimore and two cities in Florida have fallen victim to ransomware attacks in recent weeks, and criminals appear to be quickly pivoting to take advantage of the fact some have shown a willingness to pay six-figure ransoms.

https://www.cnbc.com/2019/06/26/baltimore-florida-ransomware-attacks-kick-off-new-era-for-ransomware.html

Indiana County Suffers Service-Crippling Ransomware Attack

MON, AUG 26 2019 Lake County, Ind., was hit by a cyberattack that forced email service and several internal applications to go offline last week. 

https://www.govtech.com/security/Indiana-County-Suffers-Service-Crippling-Ransomware-Attack.html

Louisiana declares state of emergency after cybercriminals attack school districts

FRI, JUL 26 2019 State of emergency declared after a series of cyber attacks shut down phones and locked and encrypted data at three of the state's school districts.

https://www.cnbc.com/2019/07/26/louisiana-declares-state-of-emergency-after-cybercriminals-attack-school-districts.html

Tax delays and canceled home sales: The costly ripple effects of today's cyber-attacks

SUN, MAY 26 2019 Cyber attacks against the City of Baltimore and accounting software firm Wolters Kluwer show how the newest wave of malicious hacking can have significant, often unpredictable personal consequences for individuals. 

https://www.cnbc.com/2019/05/26/wolters-kluwer-baltimore-ransomware-attacks-have-big-ripple-effects.html